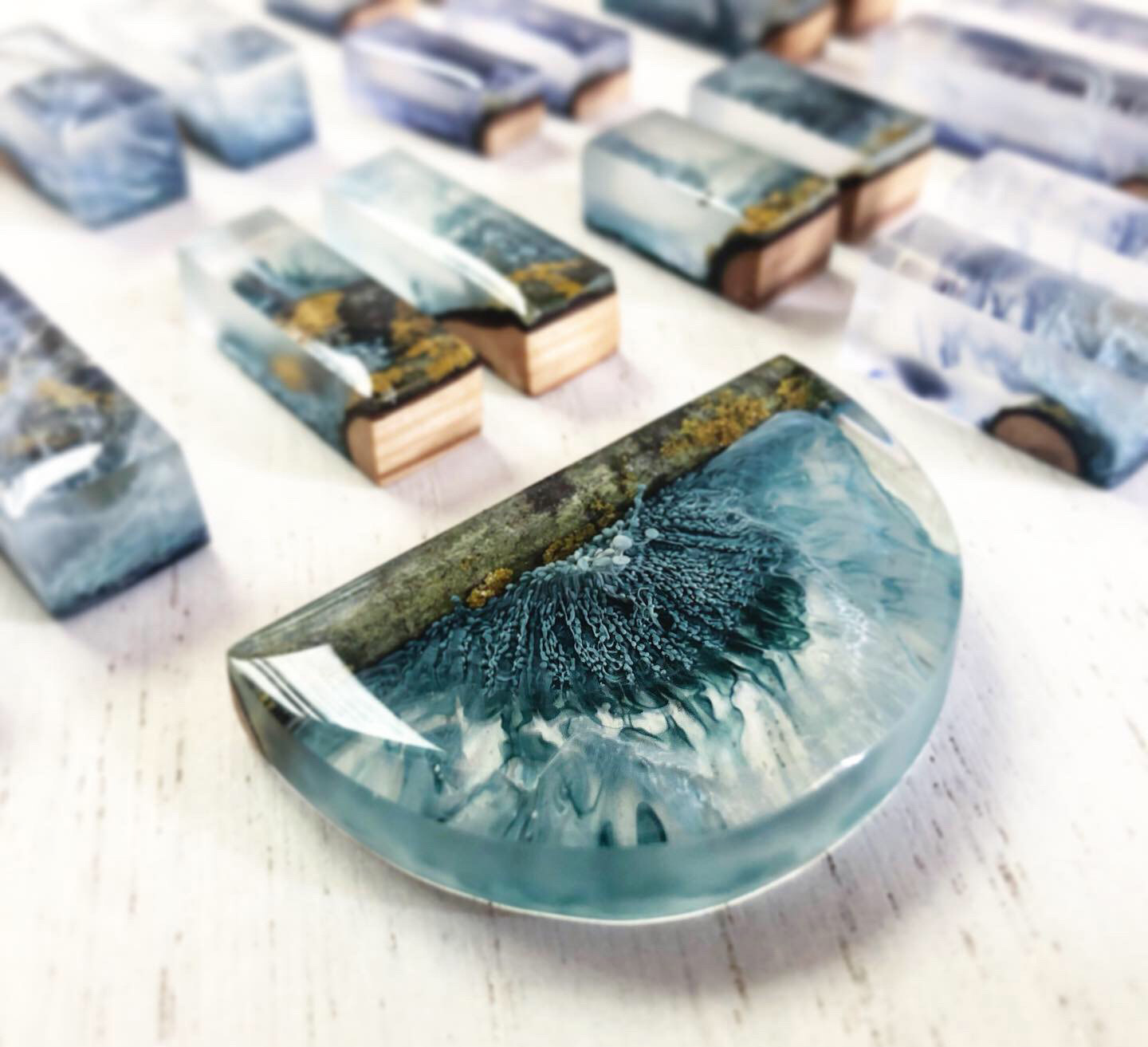 I am the owner and creator of a craft business specializing in handmade jewelry and art decor. Working materials include resin, found wood, and ink. Built business from ground up, including full brand identity and online store. Actively creating long term relationships with Seattle store owners and selling product in person at local markets.
My craft is focused on creating handmade jewelry that showcase the nature of moments and fantastical worlds. I hope that people can see reflections of their own memories and experiences in the sceneries. Each piece accentuates the subtle details in nature. They are one of a kind and handmade with wood, resin, and ink. They are poured, shaped, sanded, and polished with care.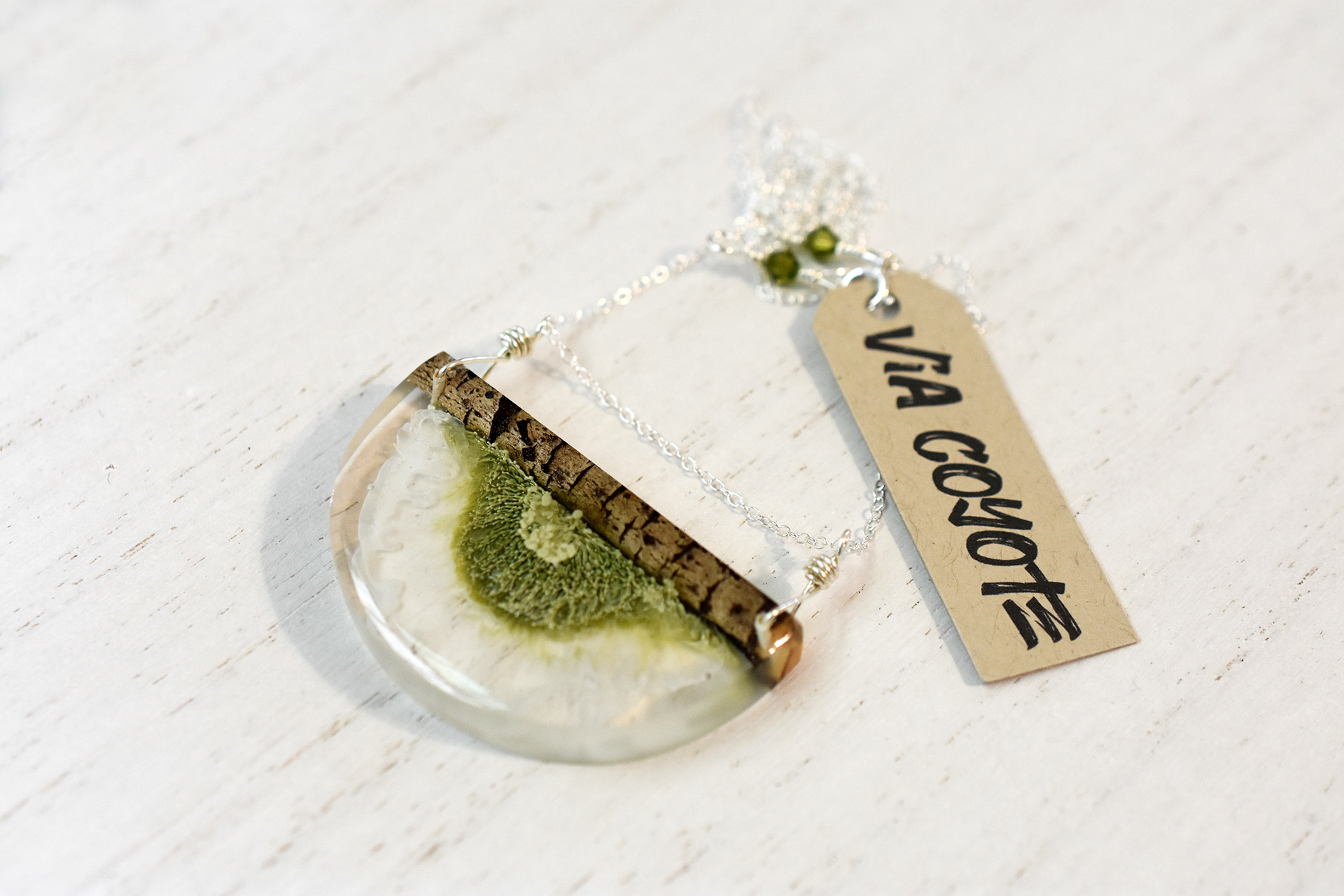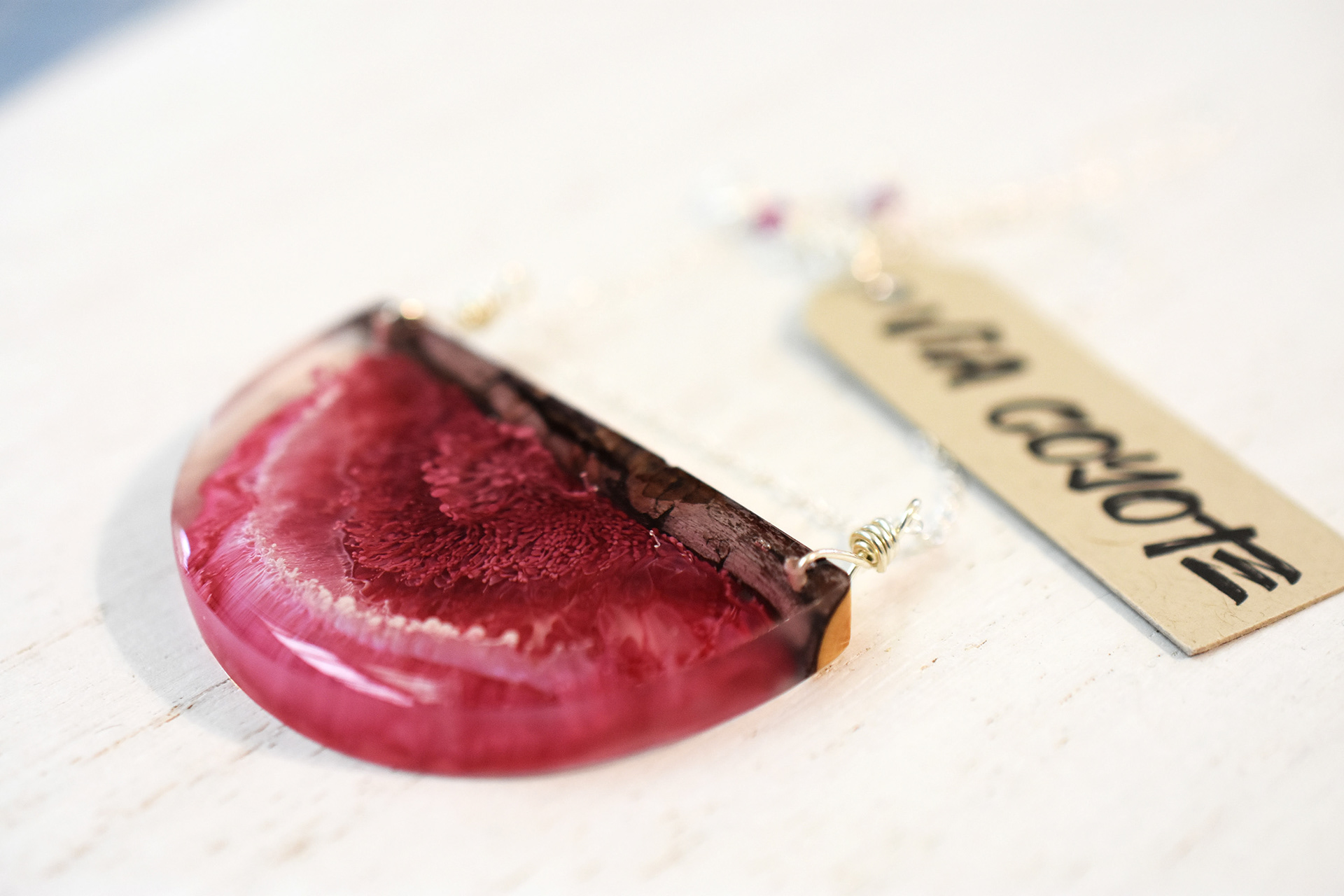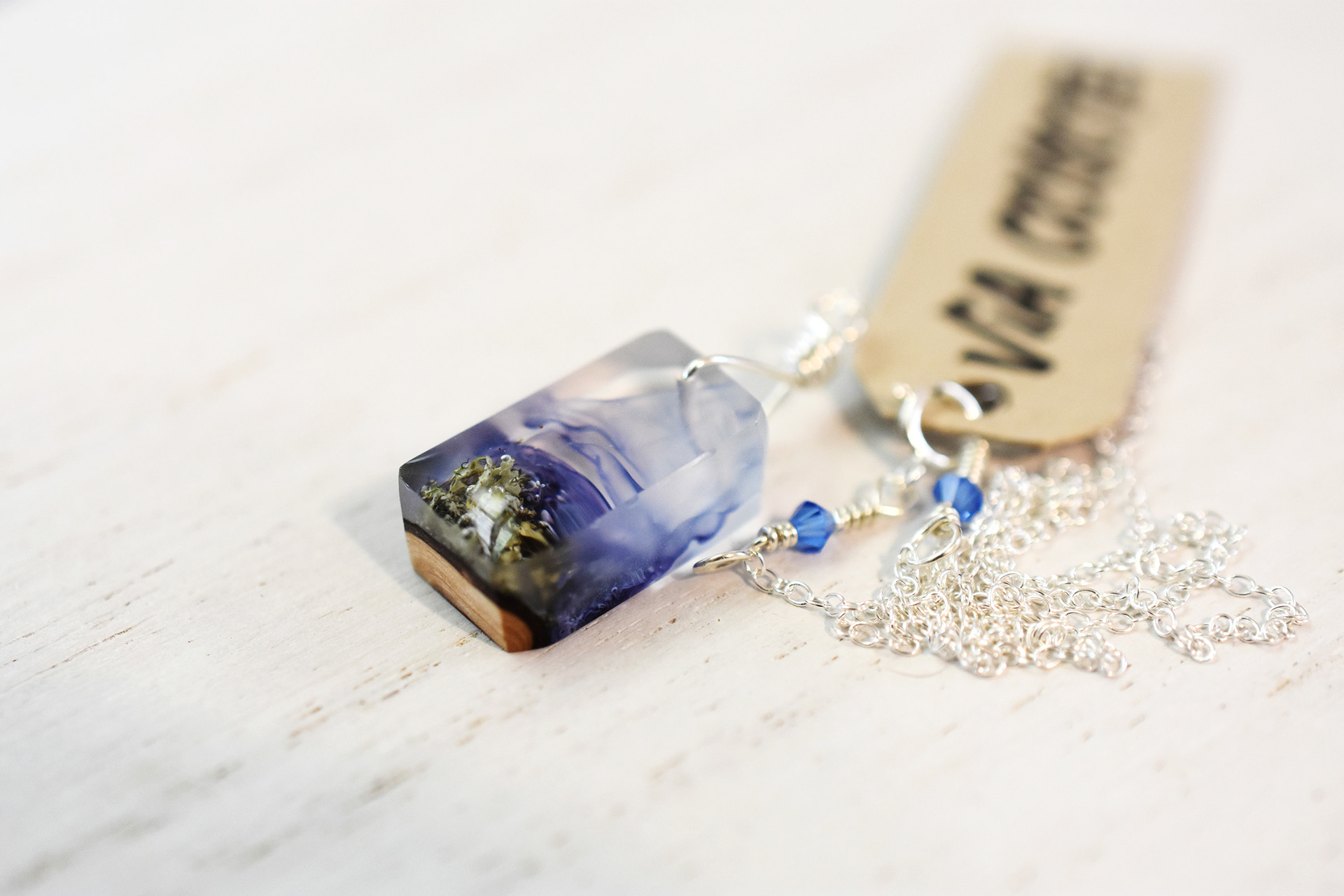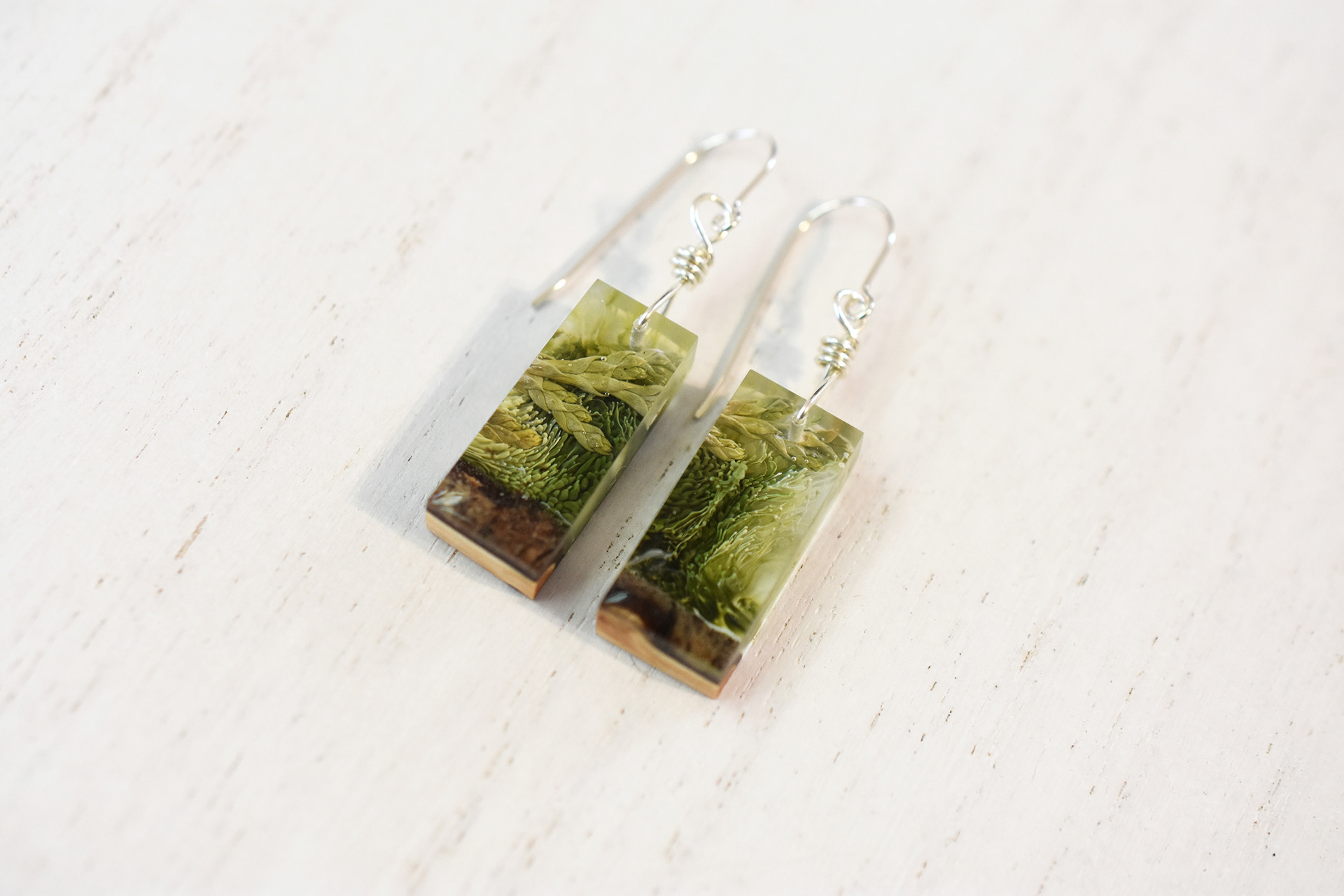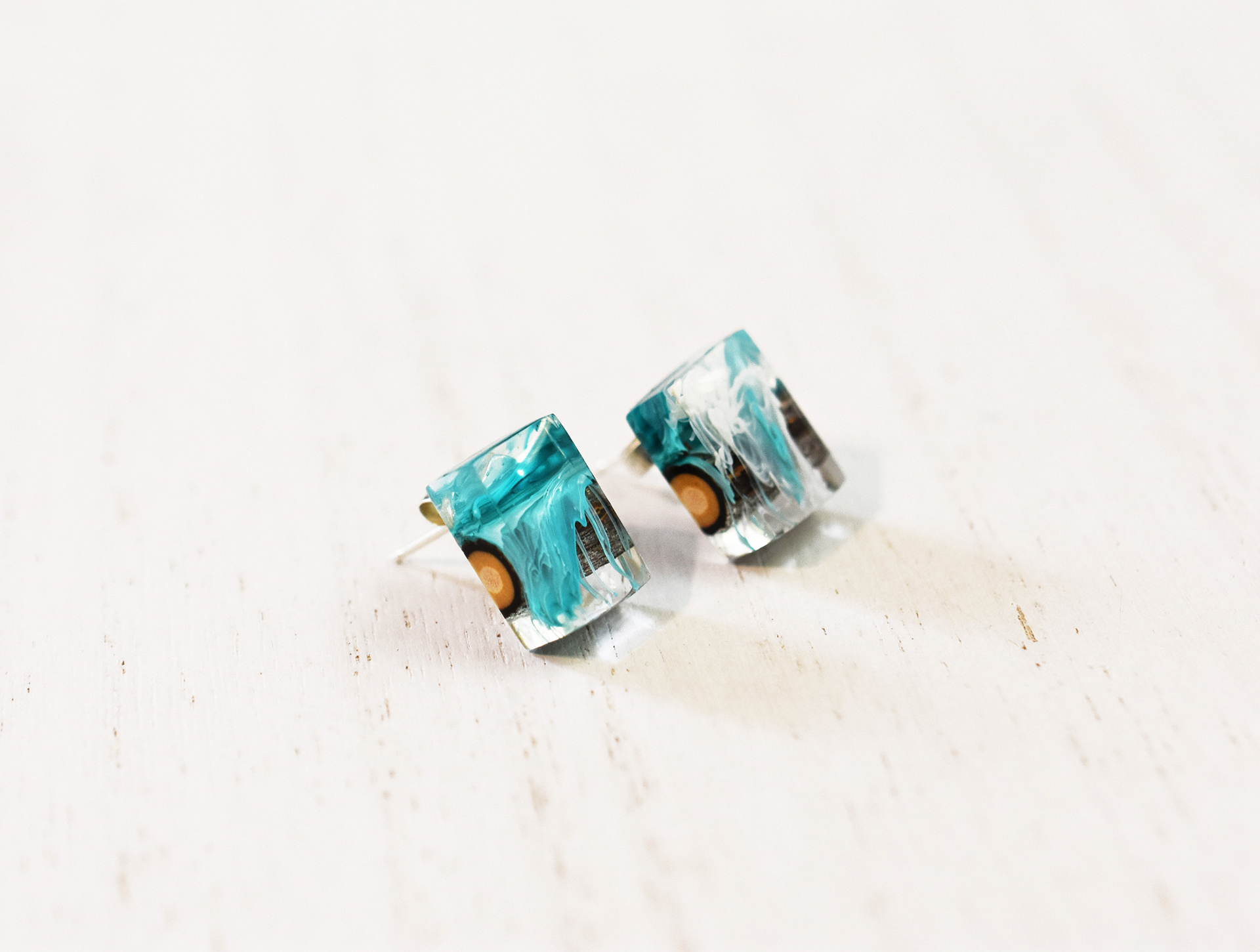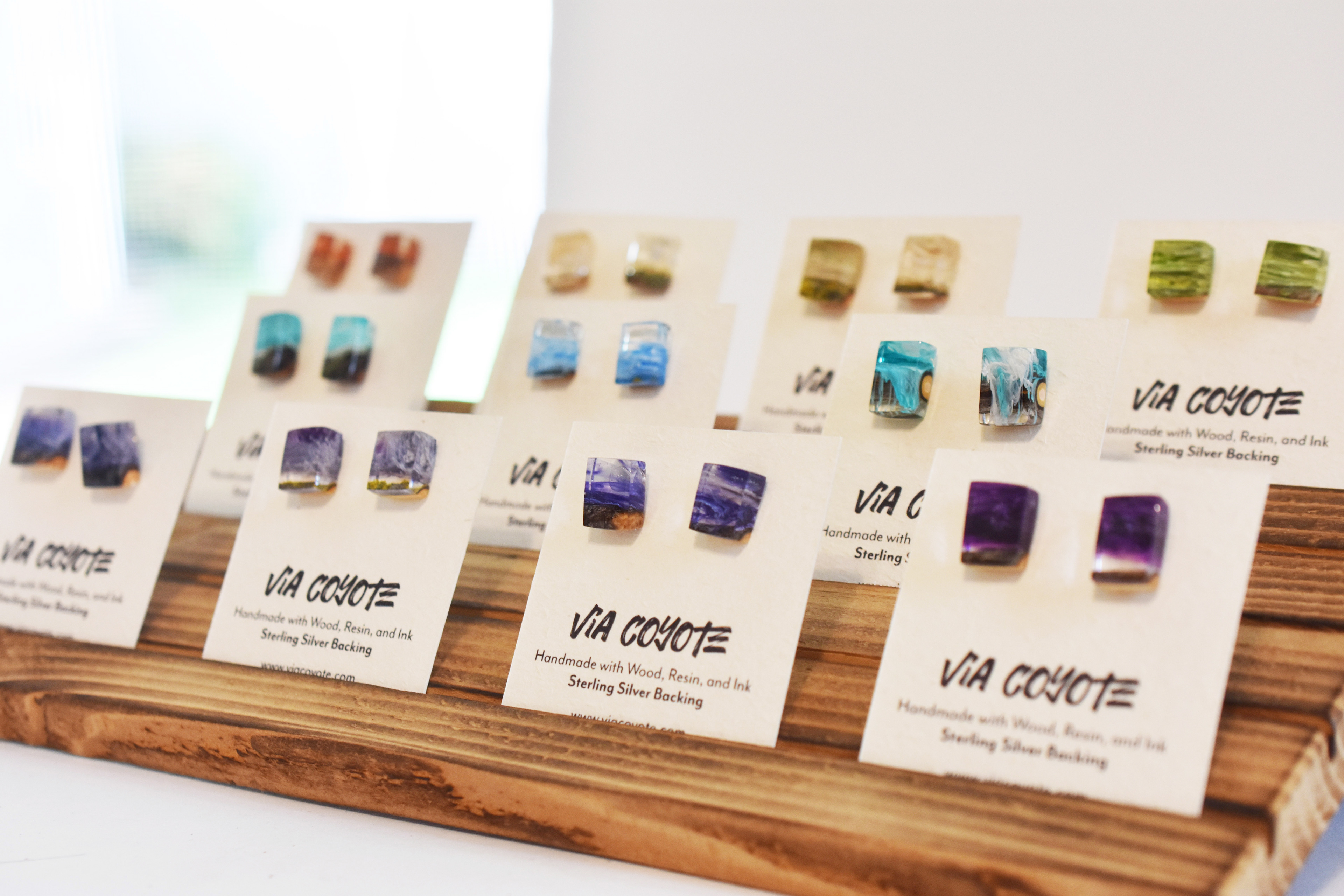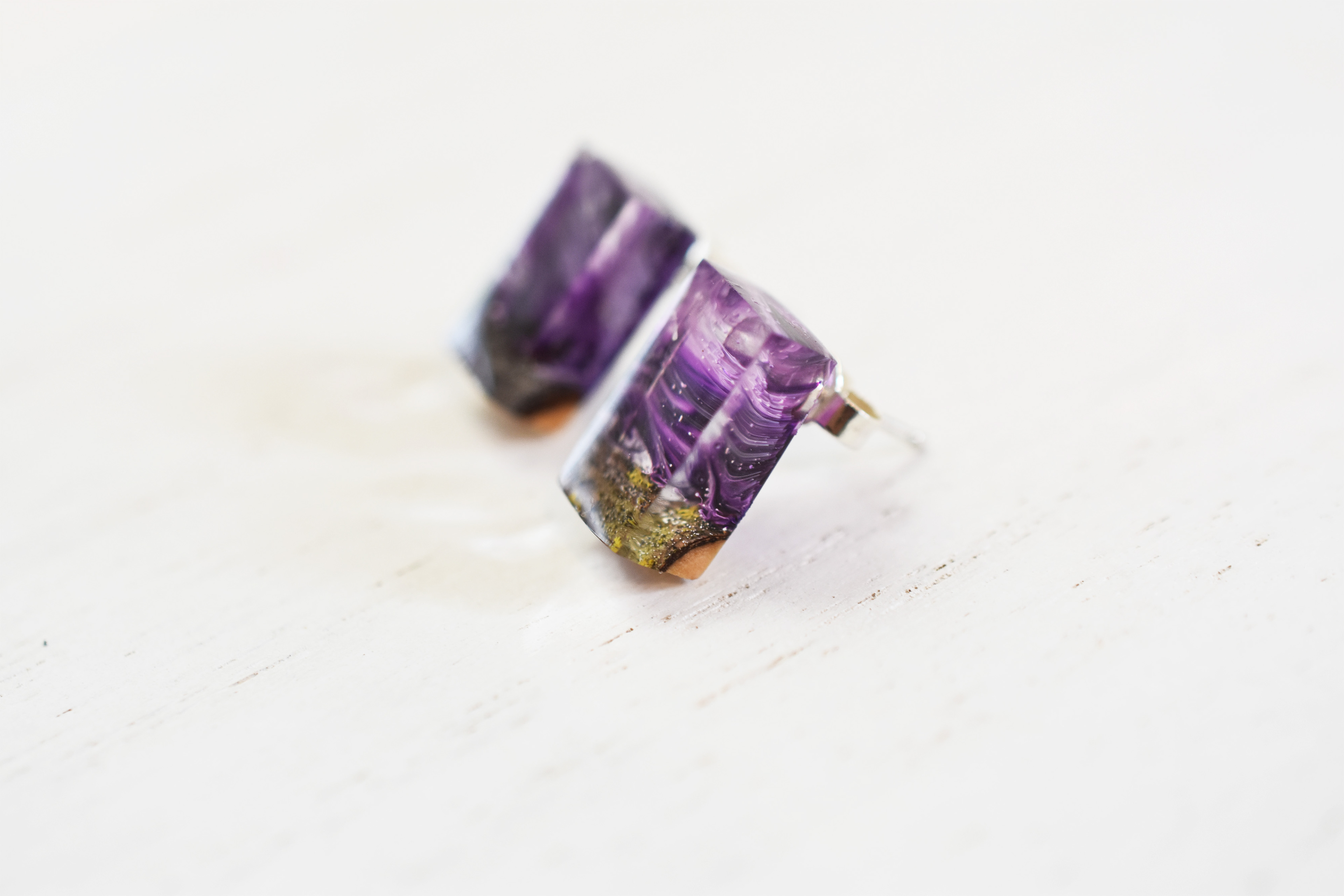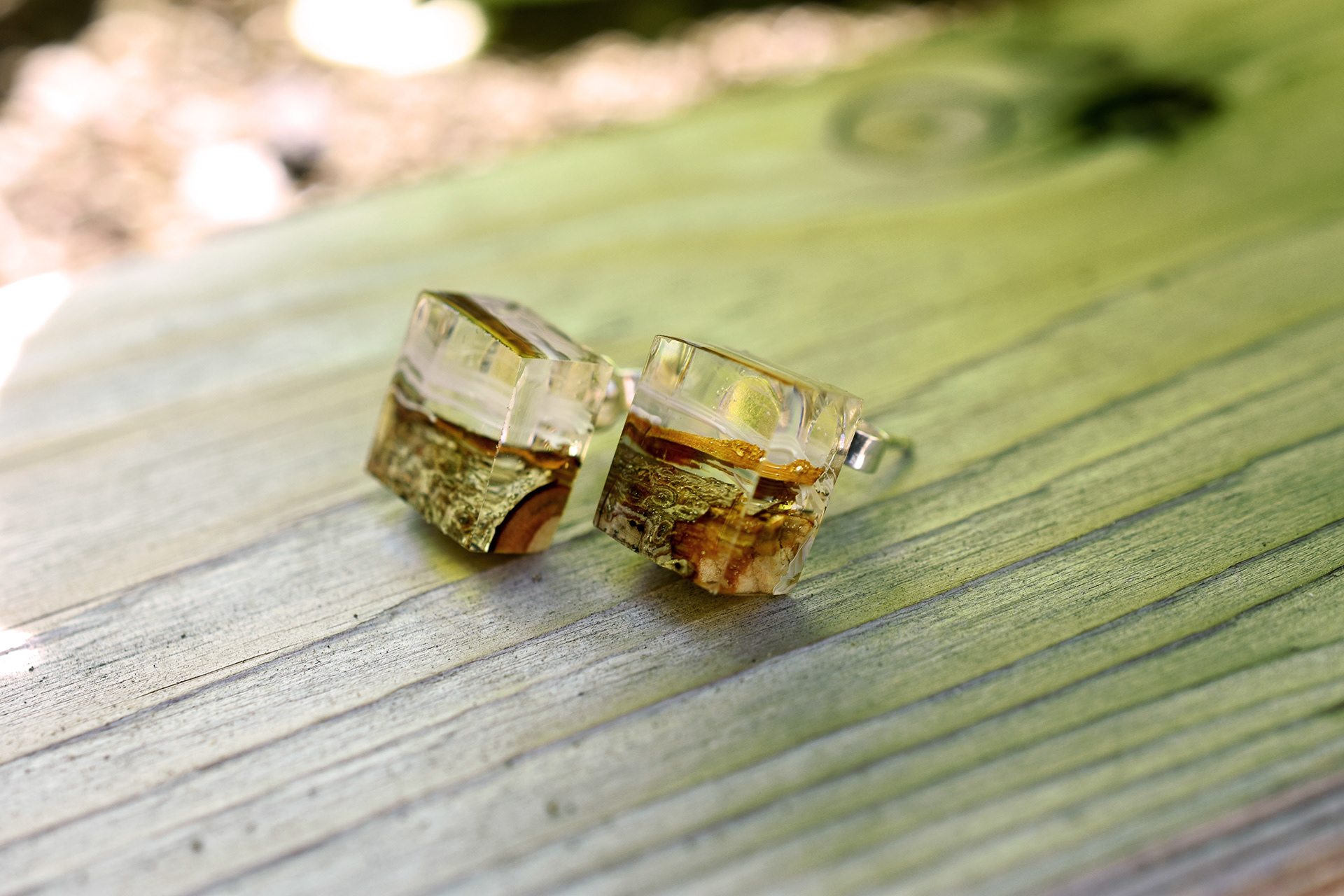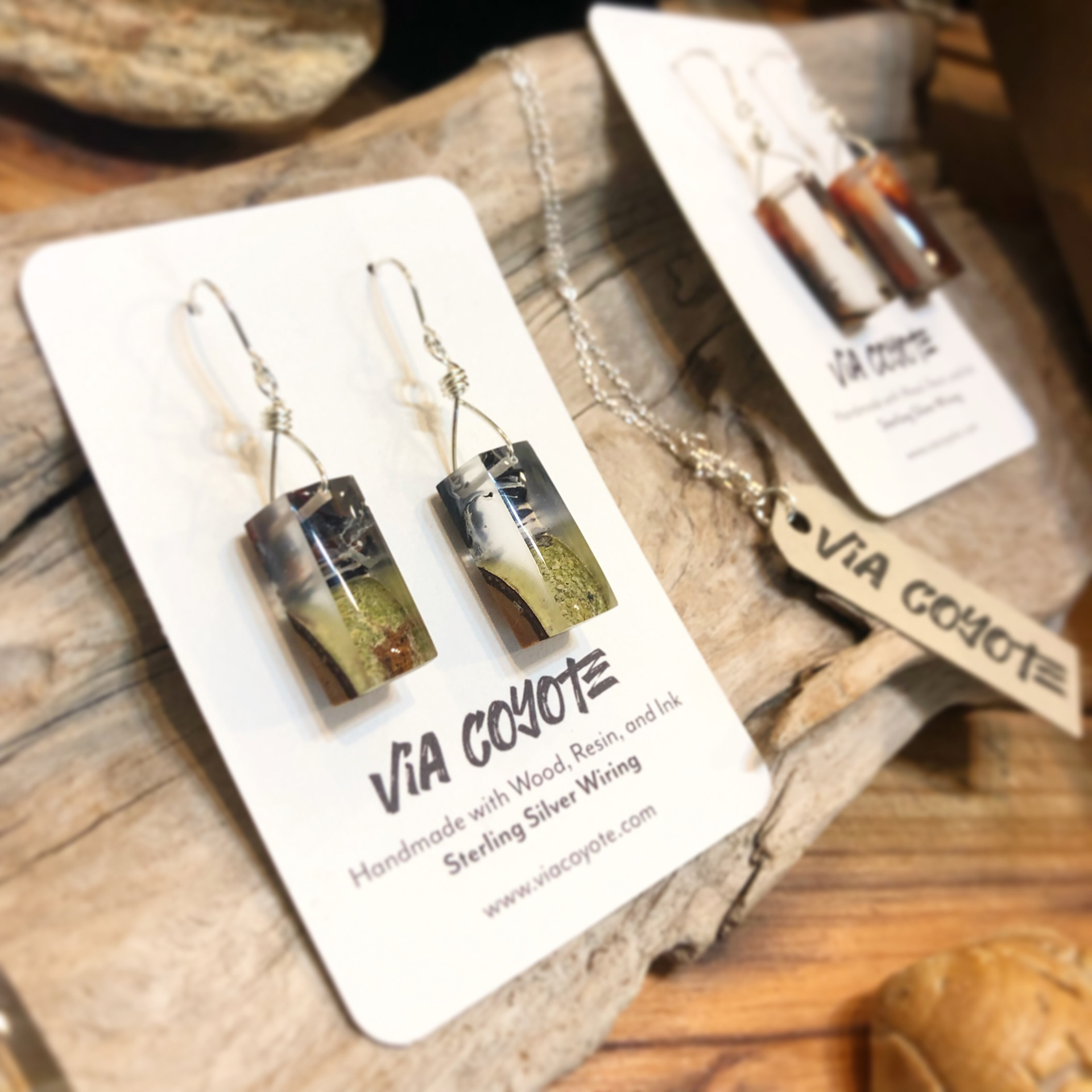 Making includes resin casting, cutting with scroll saw, shaping with belt sander, wet sanding by hand, wood finishing with oil and wax, final resin coat for top polish and doming effect, and wire wrapping with sterling silver materials.