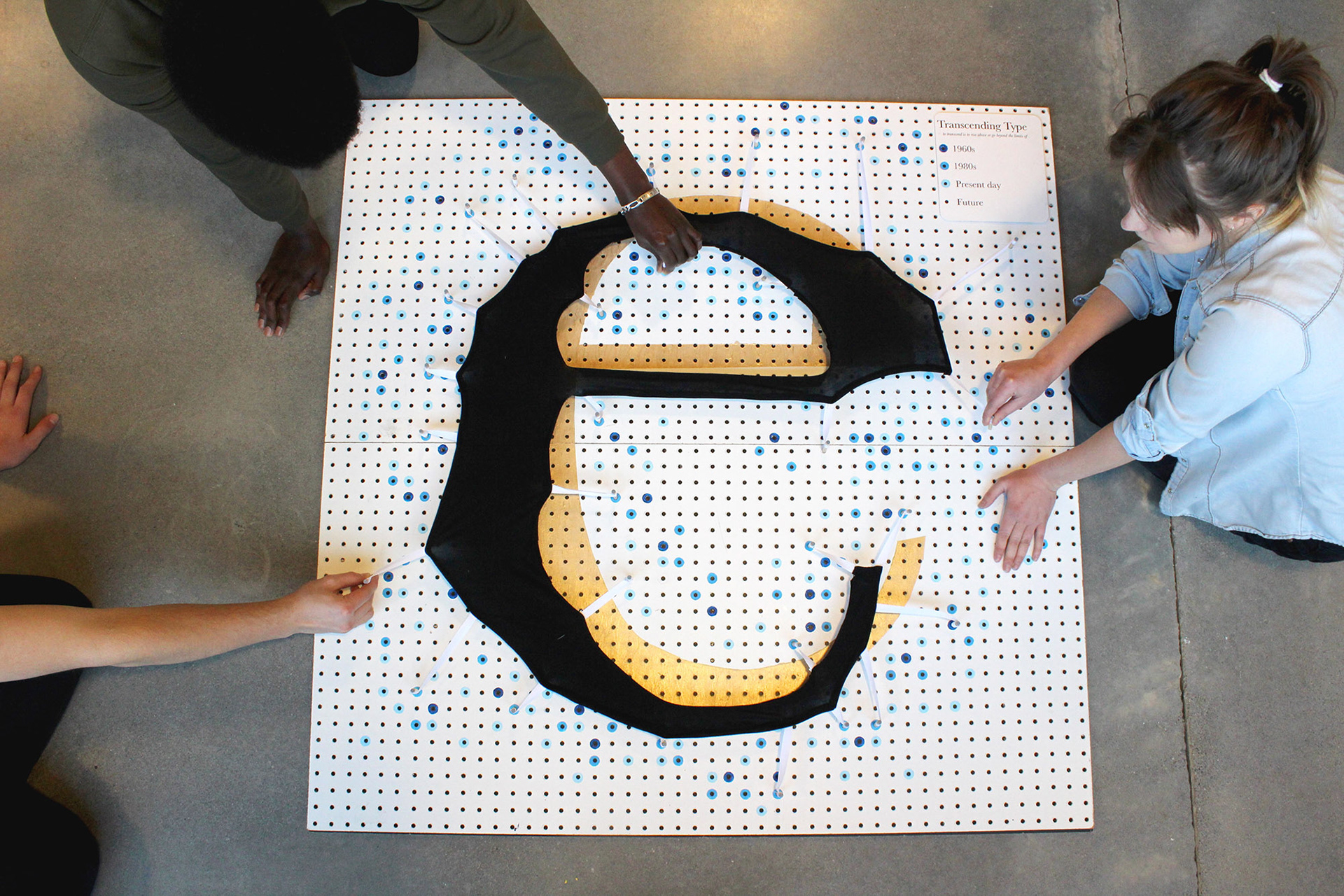 An interactive installation and new methodology for typeface design.  Inspired by John Baskerville's love of letterforms juxtaposed with his appreciation for technology. People can work together to physically manipulate a typeface using the same movements as a digital pen tool.
We began by researching John Baskerville's life and career. Since he was a hands-on inventor, we imagined a scenario where type designers today could physically manipulate his typeface.  Our idea developed into an interactive installation and new methodology for type design. Our interpretation showcases how type transcends through time. We asked ourselves "What challenges would Baskerville face with each advancement in technology?" and "What opportunities will arise in the future?" To achieve a similar effect of the constraints of time and technology, the interaction limits the user to specific peg holes; opening up others as 'time progresses'.
The spirit of our installation encourages co-creation and playful exploration. Expressing future possibilities through open peg holes reminds people that human innovation is ongoing and we all can contribute in shaping our present and future.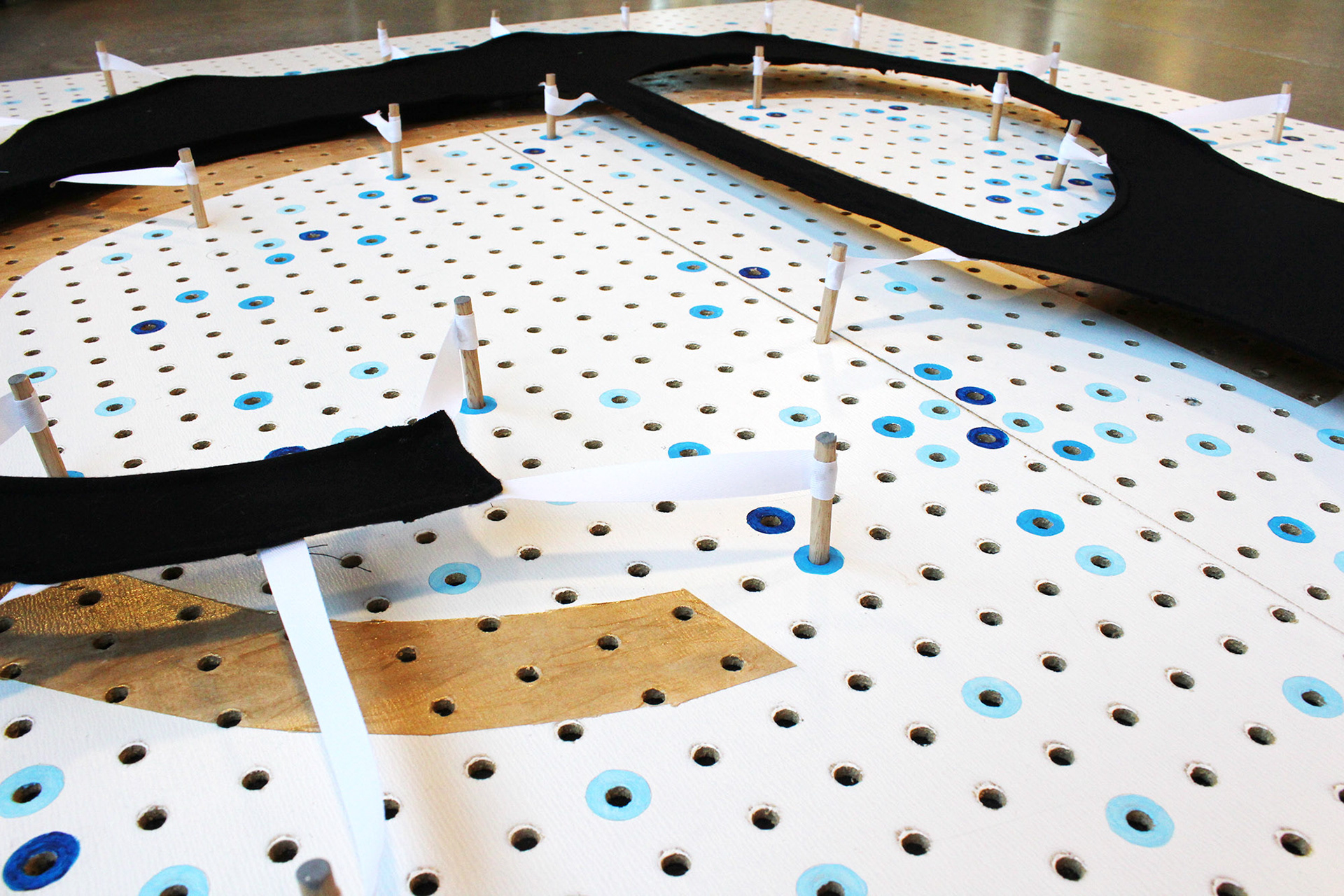 Making included sketching, woodworking, sewing, and use of Adobe Illustrator. I created the initial sketches and prototype. I also contributed in constructing the final interactive board with adjustable pegs and both sewn and painted lettering.