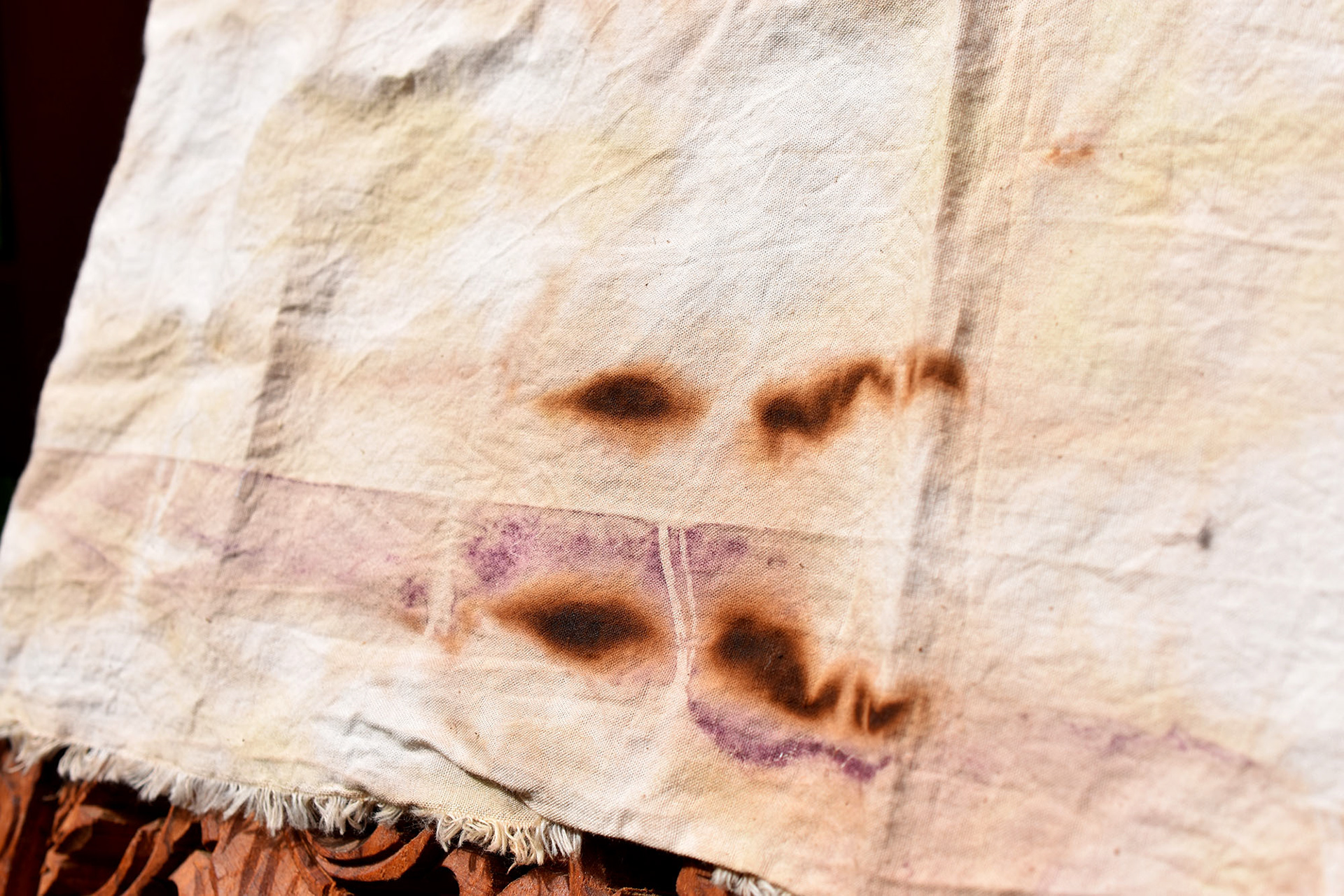 My exploration with natural dye began during the Summer Institute in the Arts and Humanities. I was investigating ways of interacting with both the inherent and embedded knowledge that other beings and artifacts from our world possess. My project eventually ventured away from these textiles, but I have continued to build upon this craft in my free time. I am drawn towards its juxtaposition of art, science, and alchemy. There is a measured amount of technique and skill required, but also a high level of unpredictability. I am intrigued by the natural pigments, how they are not quite what you would expect them to be once extracted in the dye process. My next goal is to begin making patterns and sew wearable garments.
Dyes can be extracted from roots, foliage, nuts, berries, and flowers. I have experimented with rose petals, blueberries, and turmeric thus far. Salt or white vinegar is used as an additive, to help the pigment fully develop and bind to the textile. My textile choice is unbleached muslin.
Dyeing with rose petals was quite exciting because I made a beautiful mistake. I let the fabric simmer for too long and it began to slowly burn. Luckily, I noticed before any damage was done, and the burn created unique, rust-like markings.